Yes, I have been told about 97 times today that it is "The Eve of the Eve of Christmas Eve". ;) The excitement levels are rising here in our house! Every person here is excited to give their gifts and we especially anticipate the arrival of a special Christmas guest coming tomorrow. 💖 Tonight I am sitting here looking rather ruffled, bundled up in multiple layers, dealing with what may the worst chest cold I have had in several years but it hasn't taken away my enthusiasm for this Joyous Christmas season! It is the time we celebrate Christ, fully God and fully Man[John 10:28-30»Isaiah 9:6»], humbling Himself, coming in the form of a babe, and bringing eternal salvation to the Lost[Luke 19:10]. The verse I have been thinking about today is, "And she shall bring forth a son, and thou shalt call his name JESUS: for he shall save his people from their sins." Matthew 1:2! His birth, life, death, and resurrection are a miraculous and gracious work spoken of from Genesis all the way through to Revelation.  And who can partake of so great a salvation? All those who call upon His Holy name!! "For whosoever shall call upon the name of the Lord shall be saved." Rom 10:13! "For by grace are ye saved through faith; and that not of yourselves: it is the gift of God" The best gift ever given. ☺️💛So, tonight I am reveling in the goodness of our God, His grace, and great plan of Salvation AND I have a ✨QUESTION FOR YOU✨ that I would love answered!! What is you favorite Christmas hymn[s]? 😍 Leave a comment below letting me know!
A portion from one of my favorites:
Hark! a voice from yonder manger,
soft and sweet,
doth entreat,
"Flee from woe and danger;
brethren, from all ills that grieve you
you are freed;
all you need
I will surely give you."
This little lady helped sticker and stuff our Family Christmas Cards this past week! :) Thank you Micah for the pictures!!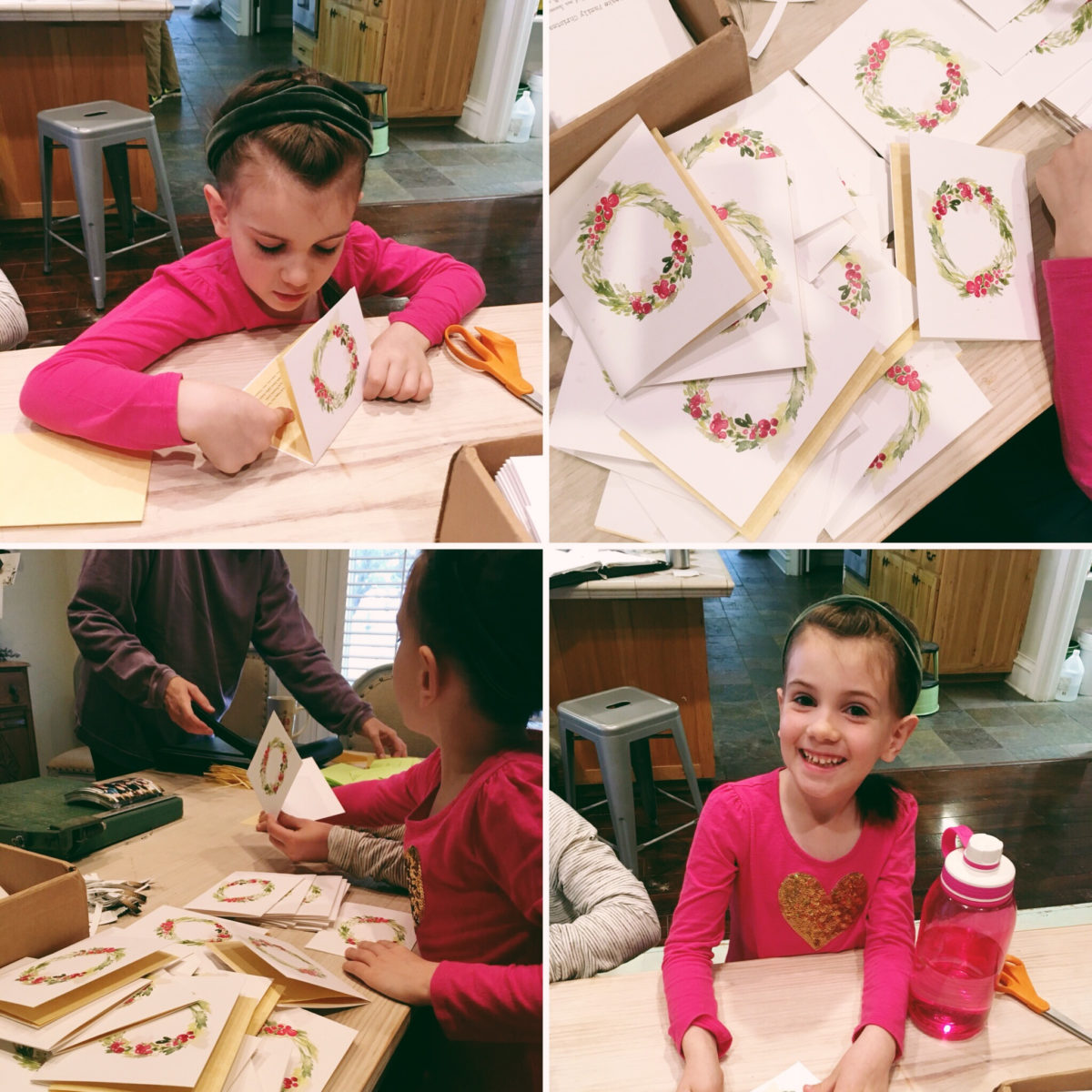 "Behold, a virgin shall be with child, and shall bring forth a son, and they shall call his name Emmanuel, which being interpreted is, God with us."
Matthew 1:23