Y'all, today is one VERY special and SUPER important day! Yes, you are correct, today is Thanksgiving BUT that's not what I am talking about. 😉 Today I have a lot to be thankful because today is GIDEON'S 20TH BIRTHDAY!! You read it right, today this handsomely dashing guy turns 20! 💆🏼‍♀️🎉🎉 Can I just say that Gideon has a million dollar smile?!  And since It's HIS birthday… I get to dedicate an ENTIRE POST to him. A man of great skill, sensitivity, and strength like Gideon deserves to be double celebrated on his BIRTHDAY! ;) So… we had a bit of trouble getting the 6 random questions answered. Gideon happens to be a modest man and talking about himself isn't top on his list of things to do!😗 So… my sisters and I took it upon ourselves to answer some random questions for him!!  Let's see how well we know the Birthday guy!!😉
Random Questions
1. How do you take your coffee? BLACK (Micah) [←truth! And he drinks a whole lot of it!!]
2. If you could go anywhere in the world, where would you go and why would you go there?  Idaho! (Micah)To live in the middle of nowhere!(Grace)[correct again! Psst… if y'all know of any sweet single gals up north, let me know. I might be able to make a match😗😘😜!]
3. What's your ultimate Dream job? Radio Host(Micah) or Farmer(Grace)!
4. If you were stuck on a deserted island with only 3 things, what would those 3 things be? Coffee(Micah), Beefy Tees(Grace), and Surplus beans(Micah) [😆 most likely 100% true!]
Random Facts
1. Gideon is a walking encyclopedia! Truth. He has a vast knowledge of history, politics, and economy. If I need to be filled in on any topic, I go to him! 🙌
2.  Gideon + poison oak = disaster!! Not good….🙈😱😬
3. Gideon's look-alike is the Brawny Man! The Brawny man isn't as good-looking as Gideon but close. ;)
4. He can make things grow in ANY type of soil, is super precise in the word he puts his hands to, and isn't afraid of getting his hands dirty!
5. Gideon is a man of many talents in the kitchen! From fudgy brownies, to gourmet pizza sauce, Green Rice Casserole, or Chocolate cake, he is the master!
6. Gideon is the tallest brother to date, measuring in at a tall and handsome 6 foot 2 inches and he doesn't like getting his pictures taken! 🙈[technically that's 2 facts in 1 ;]
7. BONUS!!! TODAY is Gideon's BIRTHDAY!!!
Happy happy HAPPY birthday Gideon!! 🎉🎉 I am so thankful for your brotherhood. :) Your kindness, patience, and vast knowledge is a daily blessing to us all and I am so glad we get to celebrate you ALL.DAY.LONG!🤗 May your 20th and all that follow be filled with blessings and benefits as you continue to seek and serve the Lord. HAPPY BIRTHDAY!!❤️
"The LORD shall preserve thy going out and thy coming in from this time forth, and even for evermore."
Psalm 121:8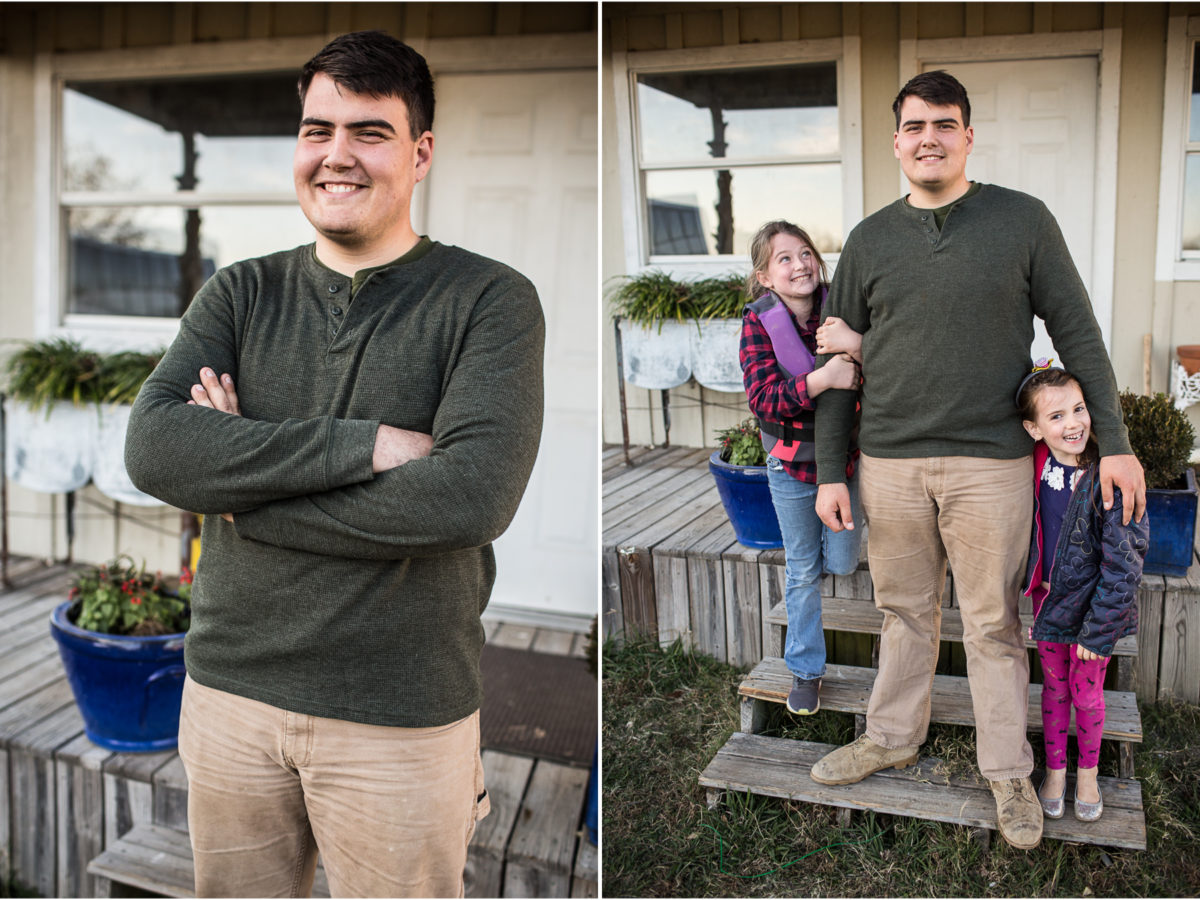 "Blessed is the man that walketh not in the counsel of the ungodly, nor standeth in the way of sinners, nor sitteth in the seat of the scornful. 
But his delight is in the law of the

Lord

; and in his law doth he meditate day and night.
And he shall be like a tree planted by the rivers of water, that bringeth forth his fruit in his season; his leaf also shall not wither; and whatsoever he doeth shall prosper."
Psalm 1:1-3