Eeek! SPRING100 shirts in fun shades of Pink, Green, and Gray have been picked up from the printer, packaged, and shipped…. I couldn't be any more excited!😄💓 So, to all who completed the 2017 Spring100 challenge, keep your eyes on your mail box. Your shirt is on it's way! Once you receive it, snap a pic and send it in!! We'd love to see you in your Spring100 shirt. 😄 Kuddos to Grace who helped locate and work with the local screen printer and a big thanks to Abel + Lydia for helping me package all the shirts. They made the job go by fast!! ☺️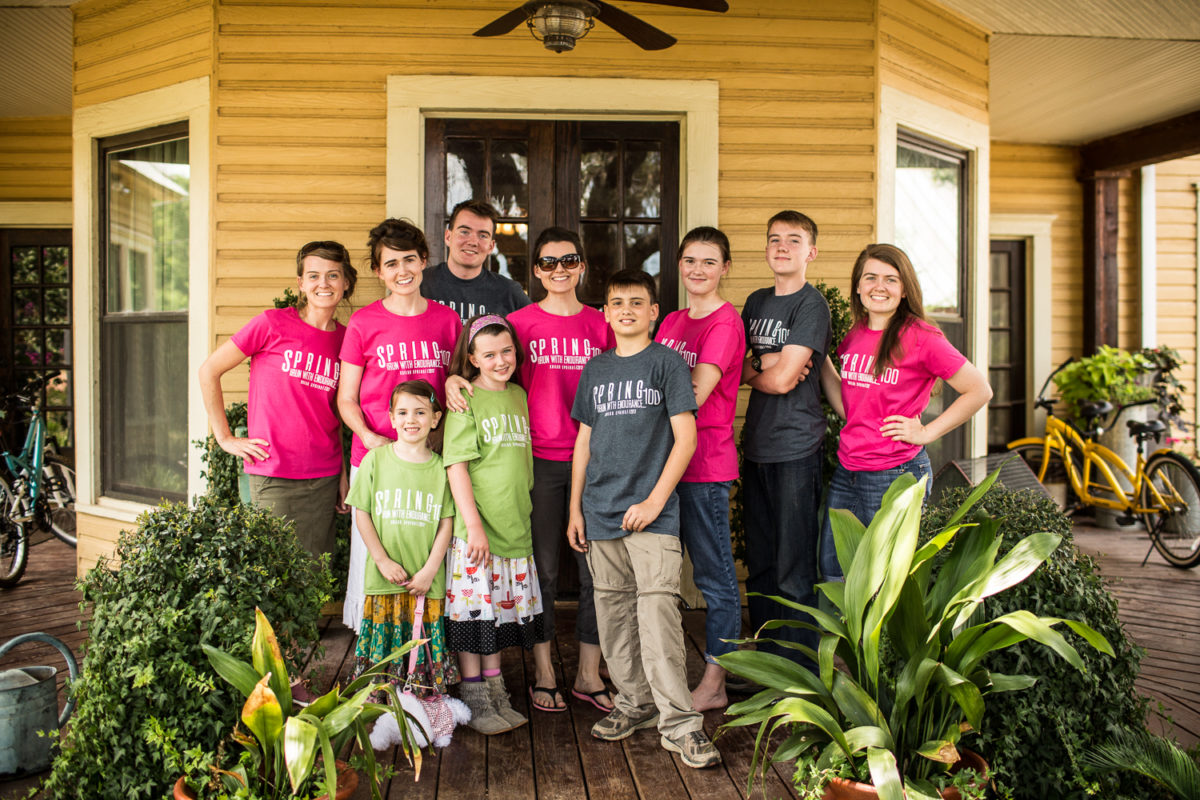 "And one of the scribes came, and having heard them reasoning together, and perceiving that he had answered them well, asked him, Which is the first commandment of all?
And Jesus answered him, The first of all the commandments is, Hear, O Israel; The Lord our God is one Lord:
And thou shalt love the Lord thy God with all thy heart, and with all thy soul, and with all thy mind, and with all thy strength: this is the first commandment.
And the second is like, namely this, Thou shalt love thy neighbour as thyself. There is none other commandment greater than these."
Mark 12:28-31