Wow, we have come to our FINAL 100mileMonday post for this challenge!🎉🎉 How unbelievable is that? 💖 NOW is the time to log your mileage for WEEK 13! If you have any question as to whether all 13 of your mile logs have been received, please don't hesitate to send me an email at Sring100@shilohPhotography.com ! I will send your log over asap. 🙃Alrighty, before we move forward with some OUTRAGEOUS fun and EXCITEMENT for the final Spring100 post, PLEASE fill out your FINAL FORM NOW! 👇🏻👇🏻
READ: You have until 11:59pm tonight(June 19th, 2017) to complete your 100 and qualify for the Spring100 prize! If you can submit your final miles BY Thursday, June 22, that would be fantastic.   I will be tallying up each participant's mileage and sending out an email for your shipping address (if I don't already have them) within the next 72 hours. PLEASE keep your eyes open for that email and response as soon as humanly possible! 😉💛
…………………………
WEEK 13 FINAL MILEAGE FORM
…………………………
"Brethren, I count not myself to have apprehended: but this one thing I do, forgetting those things which are behind, and reaching forth unto those things which are before,
I press toward the mark for the prize of the high calling of God in Christ Jesus."
Philippians 3:13-14

CONGRATULATIONS!! 👏😃Y'all are crossing the finish line for the 2017 Spring💯!!!🎉🎉
It has been a fantastic 13 WEEKS, hasn't it?!☺️ What began as a simple idea turned into a fantastic challenge, truly blessed by the Lord, and I am completely overwhelmed and grateful for the turn-out we have had for our first Spring100! Guys & gals from across the globe have joined together… from Kansas to France to Mexican and back again and I am truly blown away! :) During this Spring100 challenge, thousands of miles have been walked/run+logged, goals met, races finished, hurtles overcome[y'all broken bones, bronchitis, and flooding is no small feat! ]friends made, and really a lot of encouraging fun enjoyed! 👌😄 We have all had the same goal and that is to run the race set before us with endurance, whether it be the physical race or spiritual! Today is the final 2017 100MileMonday post and it's really bitter-sweet. Out of all those who joined nearly 2/3rds of the Spring100ers have officially crossed the finish line and there are a few rounding the corner. I hear some of y'all will be putting in quite a few miles today just to make their goal of 100 miles by the end of this challenge[deadline is tonight at 11:59pm!] WAY TO GO!!👏🎉 For those who weren't able to finish,  don't give up and join me next year.  :) Y'all have done a great job and I have been so blessed to see your endurance and determination! Thank you for joining me for the first official SPRING100! This challenge has been made possible by all you and your active participation. YOU have blessed me! :) My prayer for each of you today is that you would leave this challenged encouraged in the Lord and ready to tackle whatever challenges come your way as you find your strength in our Lord + set your sight on Him.  Lord willing, I will see y'all next year for the 2018 Spring100!! 😉😁
💁🏼Y'all, we have a super special Spring100 story below from Charity! 💖 I can't tell you how much her email and and all the photo submission made my day. 😁😄❤️❤️❤️ DON'T leave until you make sure to leave her a congratulations in the comment section!  Scroll down and enjoy all the fantastic photos from some of our Spring100ers!!👏😃
Charity wrote, "Thanks so much for hosting the SPRING100 challenge! I'm finally submitting some pictures… seven weeks into the challenge I took the walk of a lifetime on St Augustine beach. I thought it was just going to be a sunrise walk with my family, but then my best friend proposed to me there!" CONGRATULATIONS Charity!! How exciting is this>! Rejoicing with you and absolutely loving the photos. 💞☺️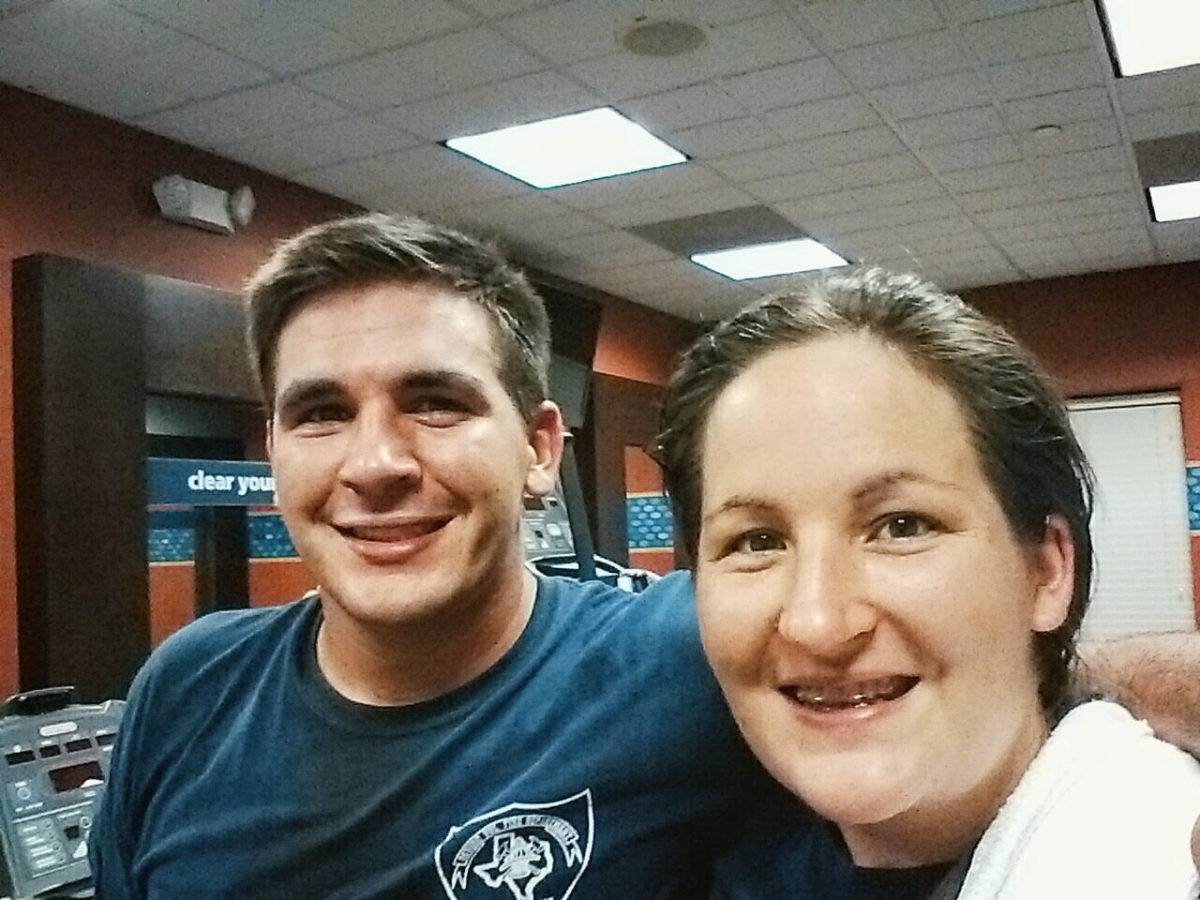 Austin + Kandace grabbing their miles on the treadmill! I've so enjoyed seeing their dedication. Way to go!!💪😁💛
-Melanie's enjoying a windy walk for her last few miles. Loved having This sweet Ohio friend join this challenge!!  Well done, Melanie!!👏😃💞
-Sarah overcame huge obstacles 😱and miraculously finished her Spring100! 🎉This photo was taken just as she finished her final miles!! Fantastic job, Sarah. 😁
-Katelyn didn't let her late start get the better of her! She's been hustling to make it to mile 100 and this picture proves she did it. :) Love this final mile photo!! Way to go, Katelyn(and crew!!)💖
Bethany & Hannah have added so much fun and joy to the Spring100!! Love Bethany's victory 100 mile photo. Thank you  ladies for joining!! 💞
-Snapped this pic as Nathanael was jogging until midnight last night to catch up on a few miles! I have enjoyed seeing how he has gone above and beyond this challenge. Thank you for joining the challenge Nathanael!!💪💪😃
-Leah should win "Spring100 encourager" award! Her photos, comments, and constant encouragement has been such a blessing and boost. Thank you LEAH!!☺️❤️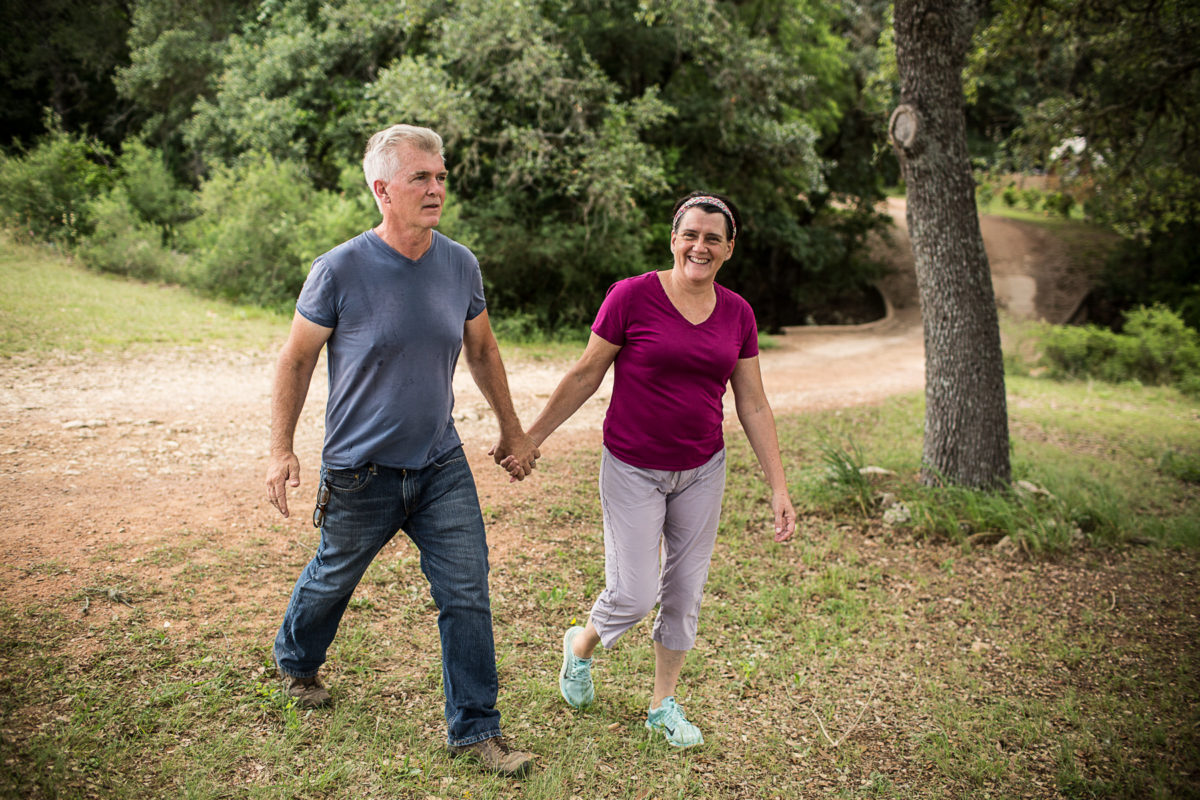 Mom walked her very last mile this morning with my Dad by her side! He vowed that he would help her get to 100miles even if he had to carry her half the way! 😆
Elisha + Adele have been inspirational and encouraging during the Spring100! Way to go, Elisha.  You have been committed and faithful!👏❤️
Proof that Miles can be accomplished even during business trips! 😉
-Grace + Micah grabbed a walk at the Dallas Trade Center and Sarah successfully snagged a few miles while convention photographing in CO! Loved having you ladies join the Spring100. THANK YOU!!☺️💞💓💞
Natalie was a faithful Spring100er even on Vacation!!👌  It's been a pleasure having you join us, Natalie. Thankful for your faithful participation!!☺️
-If Abel is one thing, it's disciplined! And the Spring100 was no exception!!😝 This is his 100 mile victory thumbs up! Thanks for being a part of the challenge Abel. Wouldn't have been the same without you!!👍👍
– Sharon has blessed us with beautiful views and spring snow! 😍Her walks have been enjoyed in the lovely state of Colorado and we've enjoyed having her join the Spring100.  Thank you, Sharon!!
-Lydia has gone way above and beyond and shes always been super faithful to help me retrieve Spring100 photos for my 100mileMonday posts! Thank you a million times over, Lydia!!! 😁💛
-Catherine joined in the photo submission fun this week! She's grabbing a break in between taxing ;) work! Way to go, Catherine. So happy to have you!!
Julie + Annie have been so fun to have in this challenge! I can tell by their photos they have both energy and spunk.🎉🎉 Thank you for blessing me by joining this challenge Annie & Julie! You have done a wonderful job!!💓
-Emmi has been our youngest and perhaps most energetic Spring100er. 😄💞 She has informed me that I am a slow walker! Thanks for keeping us company on our Spring100 walks, Emmi. You did a great job!!
-Way to go everyone! Keep on running with endurance in the days ahead as you find your strength in the Lord. He truly is faithful!!💛
"Wherefore seeing we also are compassed about with so great a cloud of witnesses, let us lay aside every weight, and the sin which doth so easily beset us, and let us run with patience the race that is set before us,
Looking unto Jesus the author and finisher of our faith; who for the joy that was set before him endured the cross, despising the shame, and is set down at the right hand of the throne of God. 
For consider him that endured such contradiction of sinners against himself, lest ye be wearied and faint in your minds."
Hebrews 12:1-4