"And he said unto me, My grace is sufficient for thee: for my strength is made perfect in weakness. Most gladly therefore will I rather glory in my infirmities, that the power of Christ may rest upon me.
Therefore I take pleasure in infirmities, in reproaches, in necessities, in persecutions, in distresses for Christ's sake: for when I am weak, then am I strong."
2 Corinthians 12:9-10

Welcoming our very last week of the  Spring100!! 😃 We are just 7 days away from completing this 92 day challenge. How unbelievable is that?  NOW is the time to log your mileage for WEEK 12! Super easy form to fill out below.👇🏻 If you aren't sure if your form was submitted correctly, keep an eye on your email. Automatic replies will be sent within 2 hours after clicking "submit" ! If you have any questions at all in regards to the SPRING100, leave a comment below or send over an email to Spring100@shilohPhotography.com!
…………………………
WEEK 12 MILEAGE FORM
…………………………
The above is a video that has inspired me over the years and continues to! Here is a little background story for those who have never heard of "team Hoyt":
As a result of oxygen deprivation to Rick's brain at the time of his birth, Rick was diagnosed as a spastic quadriplegic with cerebral palsy and would never be able to talk or walk. Dick and Judy were advised to institutionalize Rick because there was no chance of him recovering, and little hope for Rick to live a "normal" life. Rick's parents said "no" to the recommendation to institutionalize him. In the spring of 1977, Rick told his father that he wanted to participate in a 5-mile run. Far from being a long-distance runner, Dick agreed to push Rick in his wheelchair and they finished all 5 miles, coming in next to last. That night, Rick told his father, "Dad, when I'm running, it feels like I'm not handicapped." This realization was just the beginning of what would become over 1,000 races completed, including marathons, duathlons and triathlons (6 of them being Ironman competitions). Also adding to their list of achievements, Dick and Rick biked and ran across the U.S. in 1992, completing a full 3,735 miles in 45 days.
Why does this inspire me? Many reasons! :) Besides the determination + dedication of the father and Dick's love for his son, I think the greatest inspiration I find from this story is it is a perfect example of God's strength made perfect in weakness.  2 Corinthians 12:9 reminds us "My grace is sufficient for thee: for my strength is made perfect in weakness"! So, when the going gets tough and you are ready to give up, remember…. the same God who has given strength to this father-son team to achieve the "impossible" is the same God who daily strengthens us both physically and spiritually[Isaiah 40:29]! Spring100 is coming to an end. Just 7 more days and we will be crossing this challenge's finish line! But for those of us who are saved by the shed blood of Jesus Christ, the call to run with endurance will continue on and we can do so as we find our strength in the Lord!  "For this God is our God for ever and ever: he will be our guide even unto death." Psalm 48:14

How was week 12 for you all? It's been a great week for me and I'm thoroughly enjoying every mile! I absolutely loved receiving all your photos and can't wait to share below but first an ANNOUNCEMENT! ‼️** MUST READ** Okay, next week is the FINAL 100MileMonday post! I would ABSOLUTELY LOVE to have everyone participating send in a photo this week to help celebrate at the "finish line" 100MileMonday Post and make the final post the BEST EVER!!! I am hoping to see all of YOU and if you haven't submitted a photo for this challenge yet… now is your chance! So, that means you need to send YOUR Spring100 photo to Sring100@shilohPhotography.com by next Monday! Have fun walking/running week 13 of the Spring💯!!
💁🏼2 questions for this week!! 🎉🎉 1.) Do you plan on continuing walking/running after the completion of the Spring100? 2.) Since summer is just 7 days away, what are your Summer plans? ☀️DON'T LEAVE without answering at least one OR both of these questions in the comment section below. I can't wait to hear your answer!!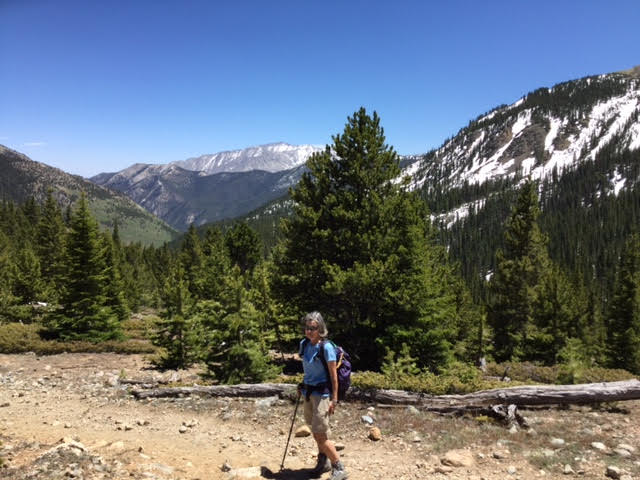 Sharon had a breathtaking view for her 6 mile Spring100 hike yesterday!! She eve had a little snow once she got above 11,00 feet. 😃Wonderful photos Sharon!!💖
Y'all, we have some dedicated joggers here for the Spring100! Austin + Joel are conquering week 12.😄👍
Annie had a few extra walking friends this week when Mom + brothers decided to join her on a Spring100 walk and  Leah is looking absolutely gorgeous as she grabs a mile in between church services! Way to go ladies!! 💞
Hannah is enjoying her Spring100 walk with her Spring100 water bottle!!! :) Made my day seeing this photo. Keep up the fantastic work, Hannah!!☺️💓
Ruth's enjoying the Texas Sunshine during her walk and yes, that is Dash the Dog joining her. He's just looking a little bare at the moment as he sports his summer look! 😂
Grace + Lydia have been going above and beyond this Spring100. Keeping the younger girls on track with their daily miles is no small task! 👏😄💛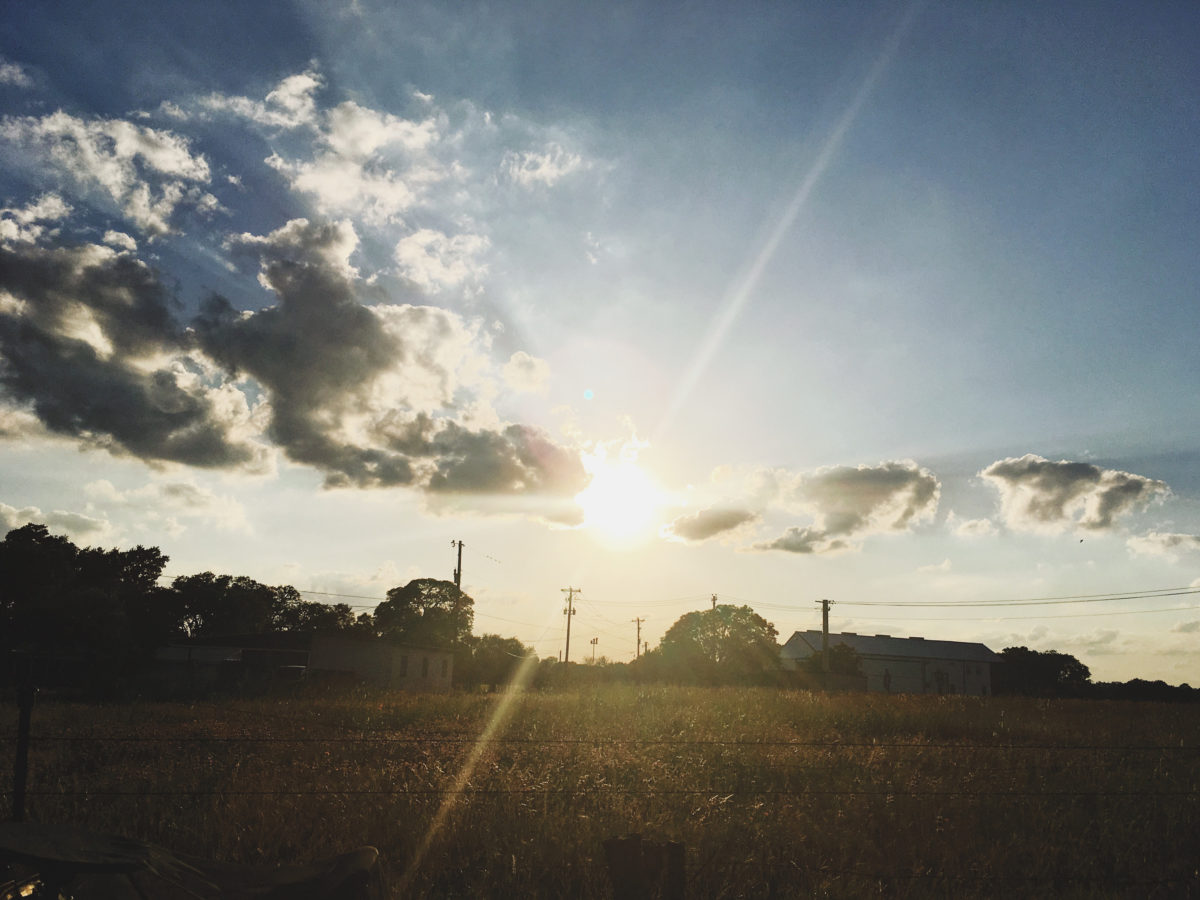 Another beautiful sunset during my Spring100 walk! The heavens truly declare the glory of God 😄😍😄 Ps 19:1
"While we look not at the things which are seen, but at the things which are not seen: for the things which are seen are temporal; but the things which are not seen are eternal."
2 Corinthians 4:18