"There is therefore now no condemnation to them which are in Christ Jesus, who walk not after the flesh, but after the Spirit.

"
Romans 8:1

Welcoming week 8 of the  Spring100!! 🙌🏻🎉 NOW is the time to log your mileage for WEEK 7! Super easy form to fill out below.👇🏻 If you aren't sure if your form was submitted correctly, keep an eye on your email. Automatic replies will be sent within 2 hours after clicking "submit" ! If you have any questions at all in regards to the SPRING100, leave a comment below or send over an email to Spring100@shilohPhotography.com!
…………………………
WEEK 7 MILEAGE FORM
…………………………
Hello everyone!!! Welcome to week 8. 😊💛 How was your walking/running for week 7 of the Spring100? Have you been enjoying great weather?? Most of mine was done on a treadmill or in the airport terminal… but that's another blog post! 😉✈️ One of our fellow Spring100ers competed in her very first 5K this week and I couldn't have been more overjoyed to hear this. Everyone give Leah a big hand! 👏🏻🎉 Way to go LEAH!! 👏😄  As we move forward, summer plans may threaten to hinder us from meeting our walking/running goals BUT don't lose heart. Keep on persevering! You can do it!! Just like in our physical exercise, we are going to find certain seasons in our spiritual walk/run that are going to be a bit more challenging to run with endurance. Very often it will feel as if we are running up hill as we face trying situations and spiritual discouragement. Sometimes these uphill runs will seem impossible or unending BUT we can run with endurance as we set our eyes on Jesus Christ! He himself has run the race before us[Heb 6:20]. He has victoriously finished and enabled us to do the same through HIS strength[Phil 2:13]! So, as you face those uphill runs spiritually, set your eyes on our Lord and Savior "who for the joy that was set before him endured the cross, despising the shame, and is set down at the right hand of the throne of God." Our faithful God has promised that as we look to Him and trust HIM, we shall NEVER be put to shame[Rom 10:11]. He remains faithful in every season as we spiritually run! Uphill and down, He is always beside us, guiding us every step of the way[Is 41:13]. Set your face like a flint[Is 50:7] and run in the strength of the Lord! I will be praying for you all during week 8. 💖
"But they that wait upon the

Lord

shall renew their strength; they shall mount up with wings as eagles; they shall run, and not be weary; and they shall walk, and not faint."
Isaiah 40:31

💁🏼2 questions!! 🎉🎉 1.) What is the biggest challenge you face in accomplishing your daily goals? 2.) Has the Lord put any truths from His word on your heart during your walks? Comment below answering one or both questions!↓↓  Can't wait to hear your answers!!
👉🏻👉🏻DON'T FORGET! To make the 100MileMonday posts fun and interactive, I need to hear from YOU! Leave comments below and feel free to comment on other Spring100er's comments. Also, these posts are made possible by your fantastic Spring100 photos. Snap a picture of yourself walking and send to Spring100@shilohPhotography.com for next week's post! :)
So blessed by Leah's dedication and determination! She has officially run her very first 5k. Congratulations LEAH!! 🎉🎉🎉
Natalie made my day with these pictures!! How gorgeous is her Spring100 view?! 💛
Kandace is enjoying some niece time during her Spring100!😍 Loved these pictures, Katelyn!! #DayMaker 💕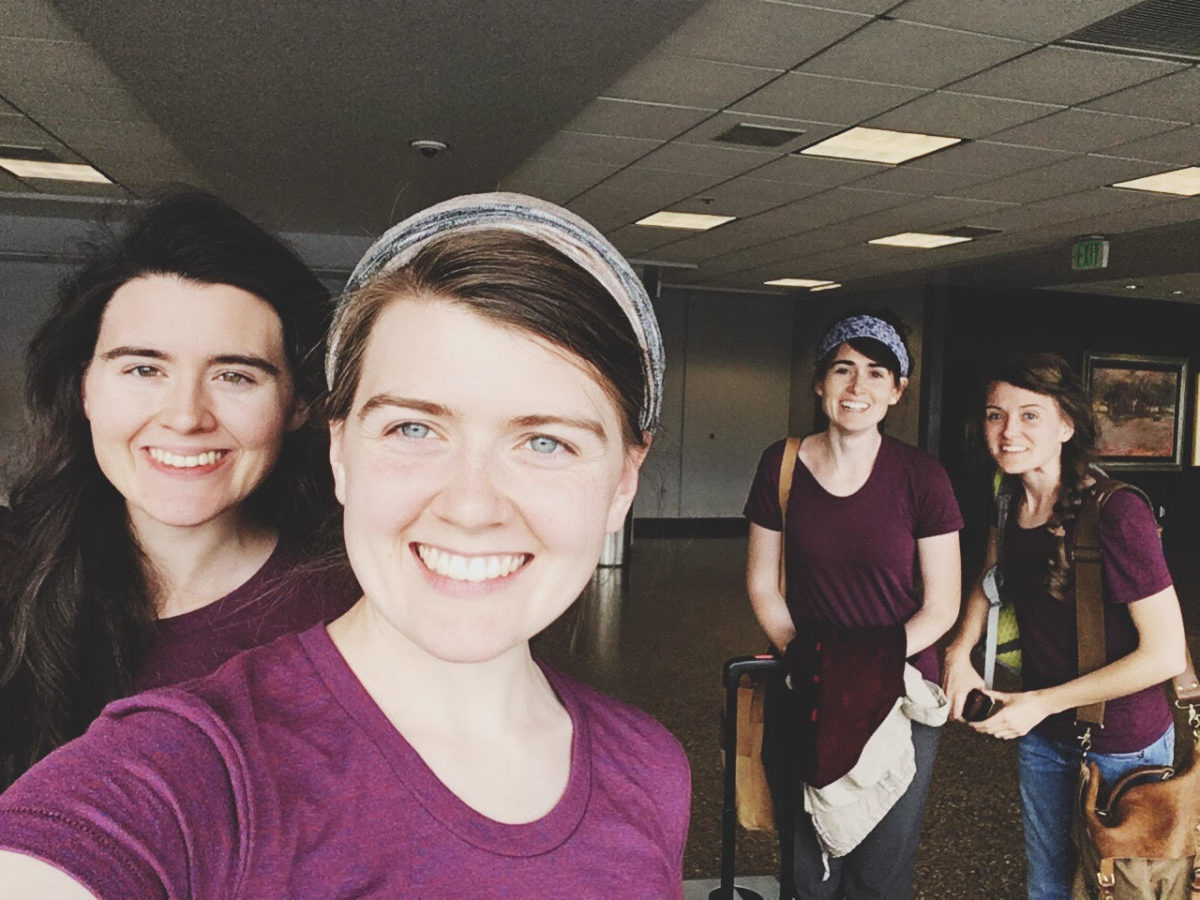 A layover gave us a great excuse to grab a Spring100 mile before the next flight!✈️
Austin is dedicated at the track for Week 7 and it seems he's being followed by a cutie! ;) Sarah's conquering Spring100 miles in Kansas! Way to go.🎉 🙋🏼
LOVE my mom's creativity!! She has been keeping the kiddos on track with their Spring100 goals this past week. FANTASTIC JOB y'all!! ☺️💖
Bethany is doing a wonderful job up north. She spotted this critter while walking and successfully snapped a picture! WAY TO GO Bethany!! 😉👍🏻
Joel's been traveling non-stop for work but still diligently grabbing his miles wherever he can! And Elisha is keeping on track with the help of her trusty dog. Keep up the wonderful work everyone!!!😄💓
"I have set the LORD always before me: because he is at my right hand, I shall not be moved."
Psalm 16:8