"Wherefore seeing we also are compassed about with so great a cloud of witnesses, let us lay aside every weight, and the sin which doth so easily beset us, and let us run with patience the race that is set before us, 

Looking unto Jesus the author and finisher of our faith; who for the joy that was set before him endured the cross, despising the shame, and is set down at the right hand of the throne of God."
Hebrews 12:1-2

What: Spring100 [details below]
When: STARTS March 20th- FINAL DAY June 19TH
Why: for the glory of God and a good time of online fellowship with other Spring100 walkers/runners ????
Who is ready for a challenge?! ☺️ The FIRST EVER  Spring100 starts in just 1 week. ????The Spring 100 is made up of a big but simple goal: to walk[or run!!] 100 miles from March 20th through June 21st[SPRING!]. Y'all, I am pretty excited about this challenge [walking is my favorite!!] and I hope you will join those of us who have already committed to the Spring100! This 100 mile goal breaks down to a simple 1.1 miles a day!! ????????Pretty doable, don't you think?
The Spring100 is a challenge that I hope will remind you that we are participants in a spiritual race. And the beautiful news?! This is a race in which we are never forsaken and do not run alone. The ultimate race with a triumphant forerunner, Jesus Christ our Lord. This life is a race to be run with endurance and can be as we set our eyes on HIM! Hebrews 12:1-3
 I would love to have YOU JOIN us!!! I know what many of you are thinking, "but I already walk several miles a week?!!!" We still want you to join the fun, encourage those participating, and get a fantastic prize! To sign up simply put your name in using the application below. ↓↓ Every Monday [100mileMonday] I'll be posting a weekly recap with photos of those participating (YOU) walking across the country. Wherever you walk that week: your driveway, on a treadmill, through the park, on an old country road, or  the beach [we can dream, can't we!? ;)] With a sibling, friend, grandmother or by yourself… Snap a photo and email it to Spring100@ShilohPhotography.com. Each Monday I will be posting Spring100 recaps and providing a form for you to log your mile from the previous week!
HERE IS THE FUN PART: Each participant that completes the Spring 100 challenge WINS a custom-designed Shiloh Spring100 T-shirt! Male, female, and junior version of this shirt are available so encourage your entire family and all your friends to join! To finish to completion and win a shirt you must submit check-ins and mile logging every Monday from March 21sth-June 21st. I can't wait to walk 100 miles with you all this spring!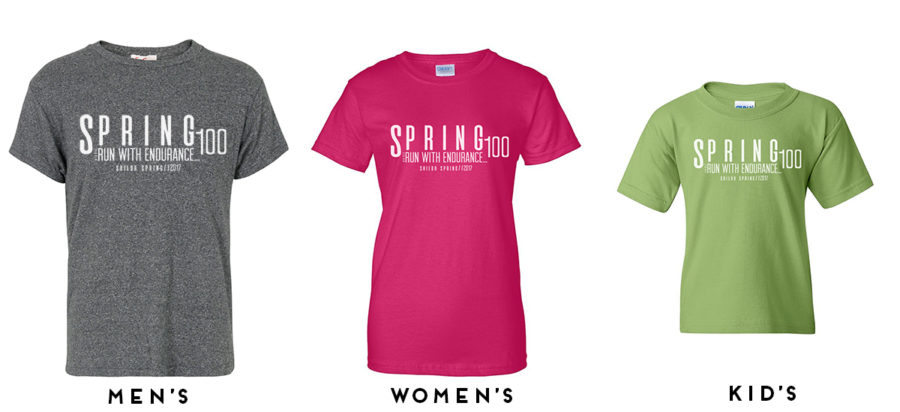 Join the fun & don't forget to Share the challenge with friends and family!
Leave a comment below with any questions. I will answer as soon as possible! :)
Kudos to Grace for helping me get this project rolling!! ;)
Spring100 Sign-up form
Spring100 registration CLOSED

………………………………………………………………………………………………………………………………………….