"For the Lord God is a sun and shield: the Lord will give GRACE and GLORY: no good thing will he withhold from them that walk uprightly. O Lord of hosts, blessed is the man that trusteth in Thee."
Psalm 84:11-12

Reminded tonight of the above verses. ↑ What promises!   The Lord will give GRACE & GLORY! Grace: the freely given, unmerited favor and love of God. I can truly say, I " have tasted that the Lord is gracious." [1 Peter 2:3] and it has left me tremendously humbled! :) He gives grace for every second of the day and He is our Shield & our glory[Ps 3:3]. In all honesty, we cannot fully comprehend this grace which has saved us and supernaturally sustains us yet we need His grace for EVERYTHING! We are completely dependent on His grace and that is truly the best place to be. :)  God's grace is His all-sufficient provision for every need we have or will have[Phil 4:19]! Because of the Grace of God[Eph 2:1-9], we are saved and complete in Christ lacking nothing[Col 2:10]! He is the God of all grace[1 Pet 5:10]. :) This is a grace that immeasurable, undeserved, and unfathomable but because He is a God rich in mercy, He moment by moment and day by day lavishes His grace on us. What a Savior! Trust in the Lord ladies!  He is a trustworthy Guide & His grace is sufficient! :) And that is my overly random midnight meditation.  ;) Happy Wednesday y'all!

Through many dangers, toils and snares,
I have already come;
'Tis grace hath brought me safe thus far,
And grace will lead me home.
The Lord has promised good to me,
His Word my hope secures;
He will my Shield and Portion be,
As long as life endures.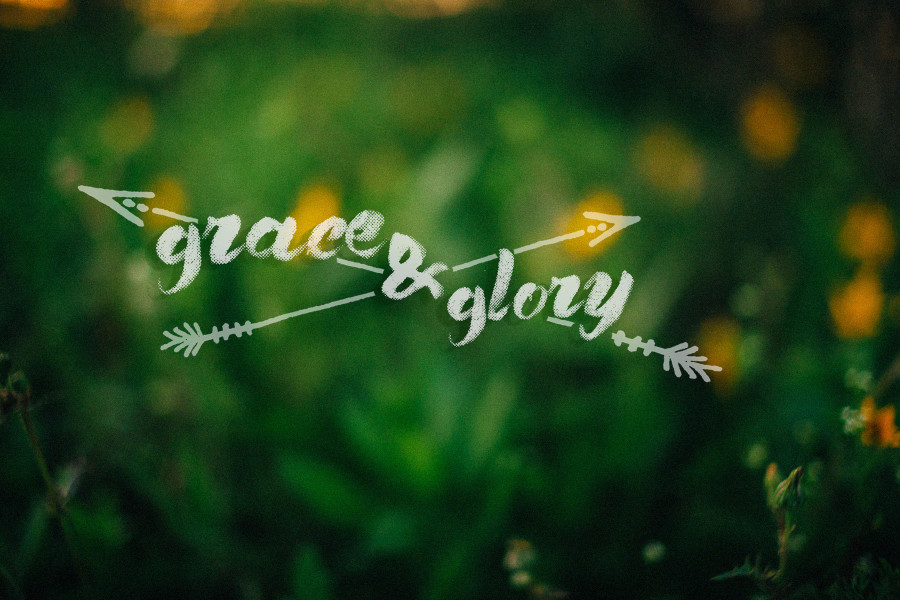 "But God, who is rich in mercy, for his great love wherewith he loved us,
Even when we were dead in sins, hath quickened us together with Christ, (by grace ye are saved;)
And hath raised us up together, and made us sit together in heavenly places in Christ Jesus. 
That in the ages to come he might shew the exceeding riches of his grace in his kindness toward us through Christ Jesus.
For by grace are ye saved through faith; and that not of yourselves: it is the gift of God"