I know, I need to hop back into my normal "random" blogging. Life has been busy for me but for that I am thankful! :) Lord willing, I have a few exciting posts in the near future but for tonight I want to blog what I have been meditating on all day!
A little side note and challenge for younger ladies: A few years ago God impressed me to have my bible time first thing in the morning before checking email or text messages or even before I exercise. Why? Because what I do first thing usually follows me throughout the day and what I make priority first thing shows where my priorities are! :) I am reminded of Ps 16:8, "I have set the LORD always before me: because he is at my right hand, I shall not be moved." What I read or look at or say tends to be what I meditate on and what goes with me the entire day so what better way to start the day than in God's Holy Word, setting the Lord before me as I start a new day?! :) I want to encourage y'all[if you aren't already] to try this out and make a point of going straight to God's Word in the morning before facebook or instagram or email or exercise and pray the Lord would use His word to encourage you throughout the day. :) Give it a try then let me know how it works for you! (:
→Back to today's meditations! This morning I sat and read Matthew 24 and made it to vs 13, "But he that shall endure unto the end, the same shall be saved". To endure unto the end! Wow, I know what your thinking, I've had the same thought! On our own, we cannot endure any form of persecution for a single moment and especially not to the END!!!! To endure means to "to suffer without yielding". I don't know about you, but when it comes to pain I am a wimp! ;) I know that apart from CHRIST I will crumble in times of persecution but thank the Lord we do not stand and endure on our own! This is where it gets exciting!!!! :) 1 Cor 1:8, "HE shall also confirm(sustain, keep you firm) you unto the end, that ye may be blameless in the day of our Lord Jesus Christ." Why? Because GOD is faithful![1 Cor 1:9, 1 Thes 5:24!!!] It is not on our own or by our own strength that we will remain faithful in times of persecution but it is by the faithfulness of our Lord and His sustaining power! I am always reminded in one of my FAVORITE verses -Revelations 12:11- that we are promised the power to overcome the "accuser" by the blood of the Lamb and the Word of our Testimony. We will endure to the end and overcome by The Lord Jesus Christ. By His blood we have been redeemed and ransomed out of the hands of Satan! As I read Matthew Henry's Commentary on Revelations 12:11 this tidbit blessed me, " The redeemed overcame by a simple reliance on the blood of Christ, as the only ground of their hopes." He is the ONLY ground of our hopes. :) For me, this is far beyond encouraging as I move forward in faith knowing He will faithfully confirm|sustain|keep us unto the end and by HIM we will be able to endure persecution without yielding. Praise God, it is not of our own-selves! :) Random yes but that is my "all-day" meditation and it is my hope and prayer that it encouraged you in a small way. Happy Wednesday y'all! :)
Dear dying Lamb, Thy precious blood shall never lose its power
Till all the ransomed church of God be saved, to sin no more.
Be saved, to sin no more, be saved, to sin no more;
Till all the ransomed church of God be saved, to sin no more.
"
Who
shall also confirm you unto the end, that ye may be blameless in the day of our Lord Jesus Christ.
God is faithful, by whom ye were called unto the fellowship of His Son Jesus Christ our Lord."
1 Corinthians 1:8-9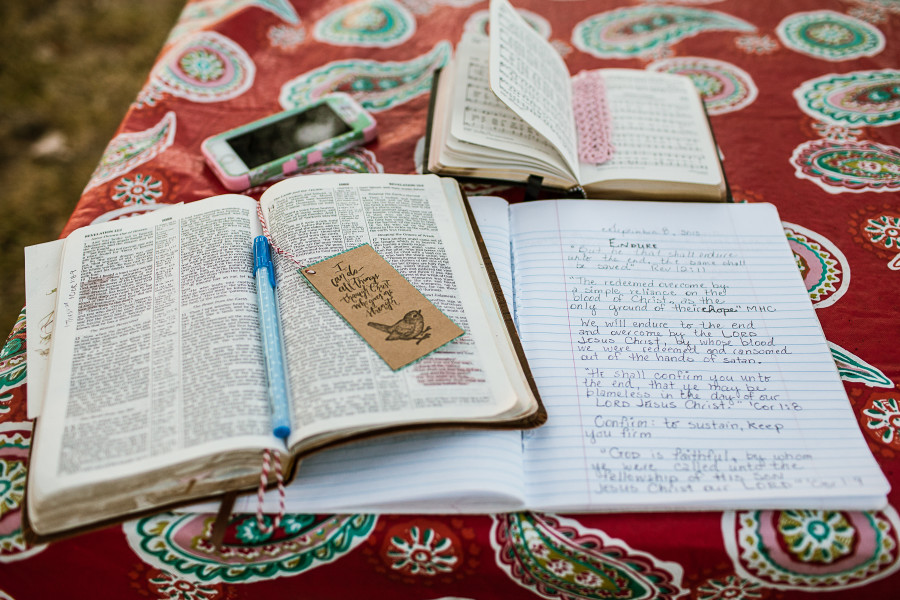 "And they overcame him by the blood of the Lamb, and by the word of their testimony; and they loved not their lives unto the death."
Revelations 12:11